International Master BEE
"Evolutionary Biology"
About EvoBio
The EvoBio Master's programme offers broad research training in the fields of Evolution and Ecology, as well as first-hand experience in conducting high-quality research. A particular emphasis is put on understanding how evolutionary and ecological processes interact to shape biodiversity. To reach this goal the Master program focuses not only in Ecology and Evolution, but also incorporates state-of-the-art lectures on Genomics, Statistics, Bioinformatics, Theoretical Modeling and Integrative Biology, providing a high-level and integrated educational programme and preparing the new generation of scientist to tackle the challenges of our times.
The international Pathway "Evolutionary Biology" is a new program that started in september 2020. It is taught by active researchers of the Evolution, Ecology and Paleontology (EEP) department in Lille, which conducts internationally recognised research in diverse areas, including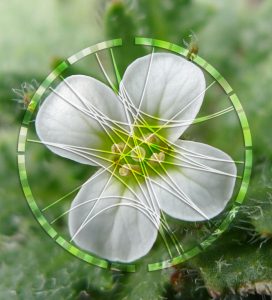 evolutionary genetics and genomics, phylogenetics, conservation biology and theoretical biology.
As part of the Graduate Programme "Science for a Changing Planet" (see below), the EvoBio Master programme is a 2-years, 120 ECTS course entirely taught in English. The programme encourages students to carry out an international mobility during either the first- or the second-year of their Master (Internship or study mobility). Mobility grants for internships abroad are available to cover part of the mobility expenses.
Why choose this Master programme ?
In-depth training in Evolution and Ecology, as well as in project management and scientific communication,
Practical training, with a variety of small research projects carried out throughout the course, as well as two internships (one per year),
Students are hosted in the EEP department, where they form collaborative cohorts that frequently interact with teachers, researchers, PhD students and technical staff,
Students follow our weekly seminar series, allowing them to interact with researchers from a variety of institutions and to become active members of the scientific community,
With this degree, students are ready to enter PhD programs in France or abroad. They can as well directly apply to engineering-level positions, both in the public or the private sectors.
Graduate Programme "Science for a Changing Planet"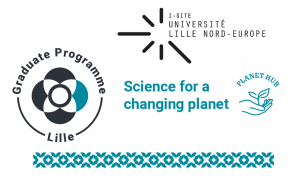 The Master BEE pathway Evolutionary Biology (EvoBio) is part of the Graduate Programme "Science for a Changing Planet" of the University of Lille. The aims of this Graduate Programme are  to increase the academic international network, mainly in Europe, and to identify and strengthen an economical network oriented toward employability of the PhD Students.
This selective programme is open to worldwide talented students in various scientific fields. Students with a first higher education degree (e.g., Bachelor, Licence) or a recognized equivalent level of learning in the fields of Natural Sciences,  Organismal Biology, Population Biology, Ecology and/or Genetics can apply to the EvoBio programme.
The Graduate Programme offers a number of merit-based or mobility scholarships for each year of the master. See the block "scholarships" on the left side of the page.
Overview of the teaching programme

An overview of the teaching programme is given in the syllabus below for each semester of the Master: